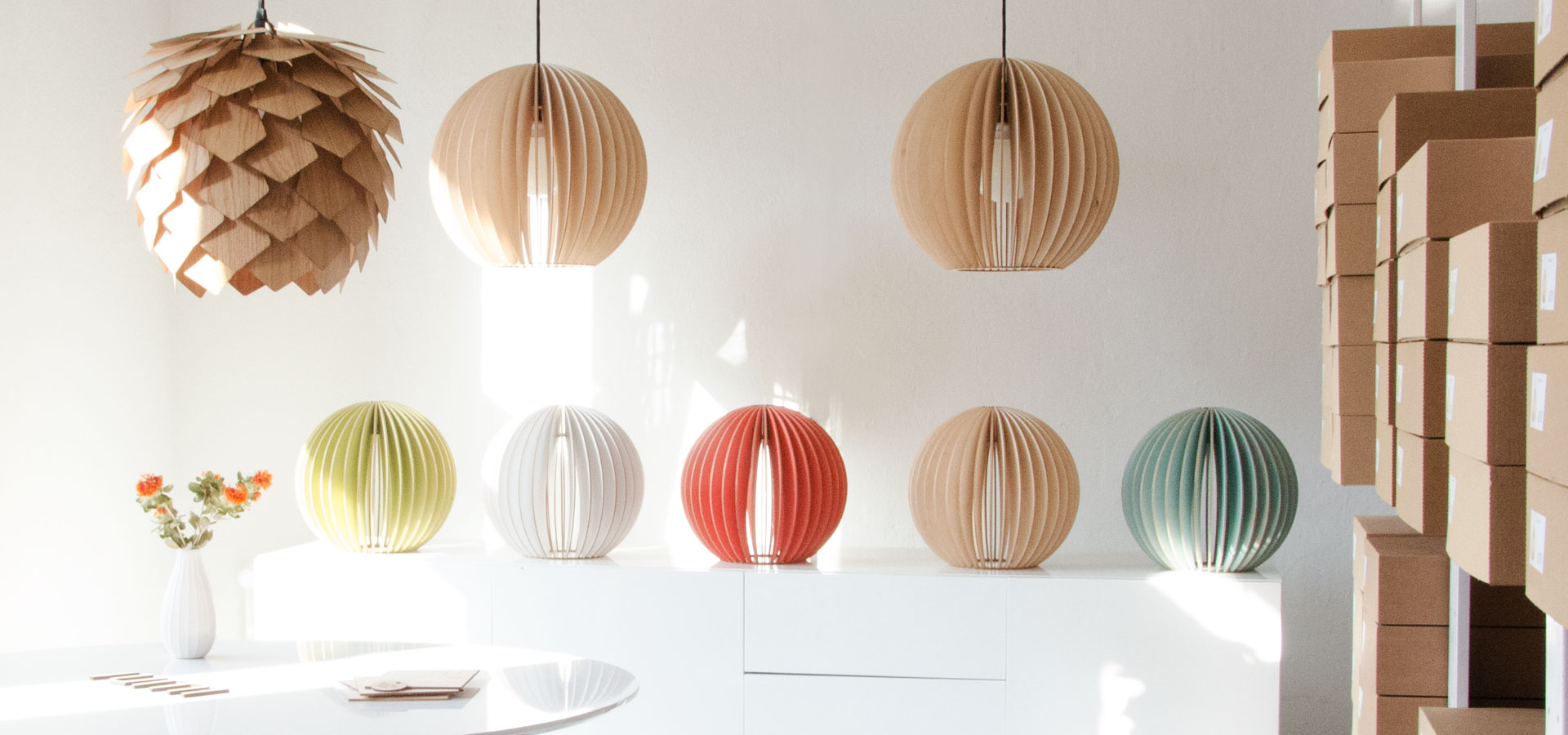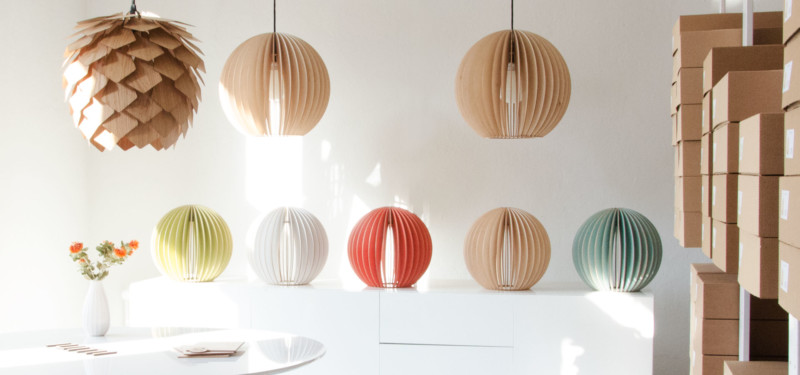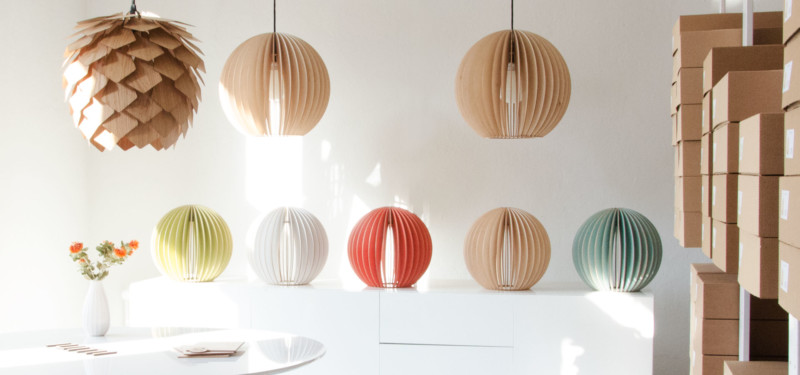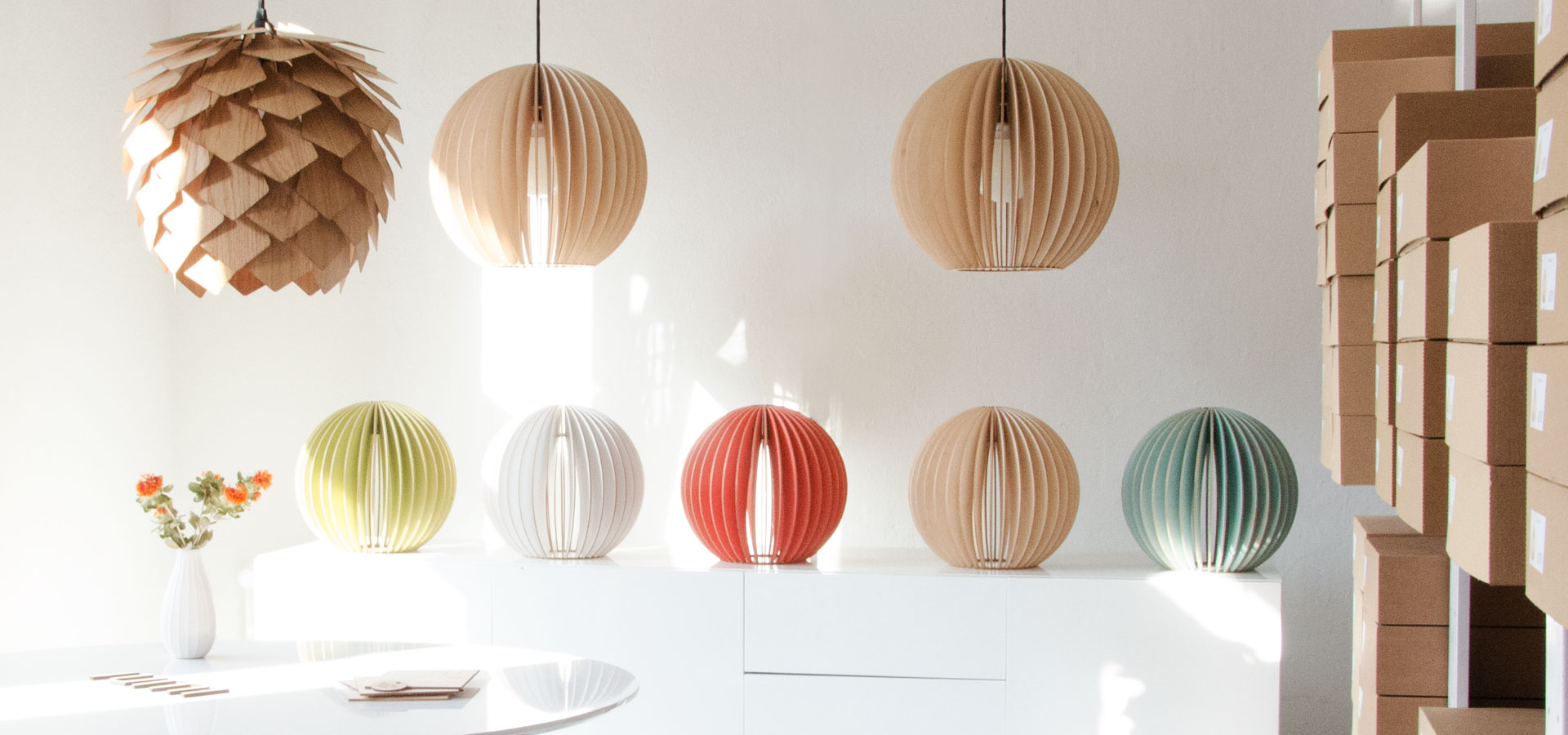 HOW WE MAKE OUR PENDANT LIGHTS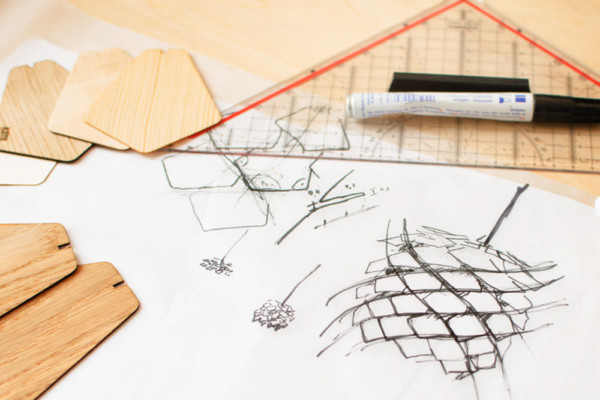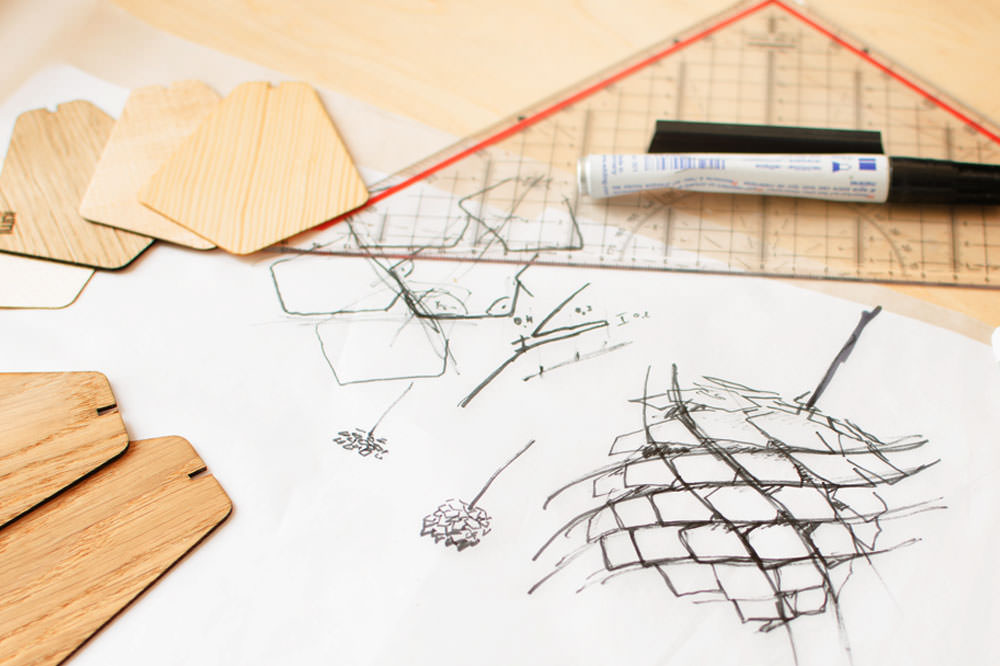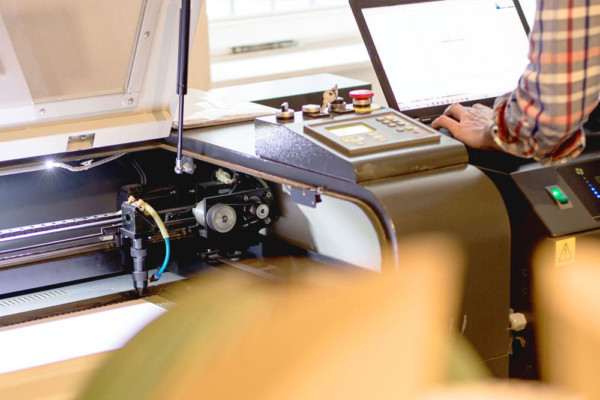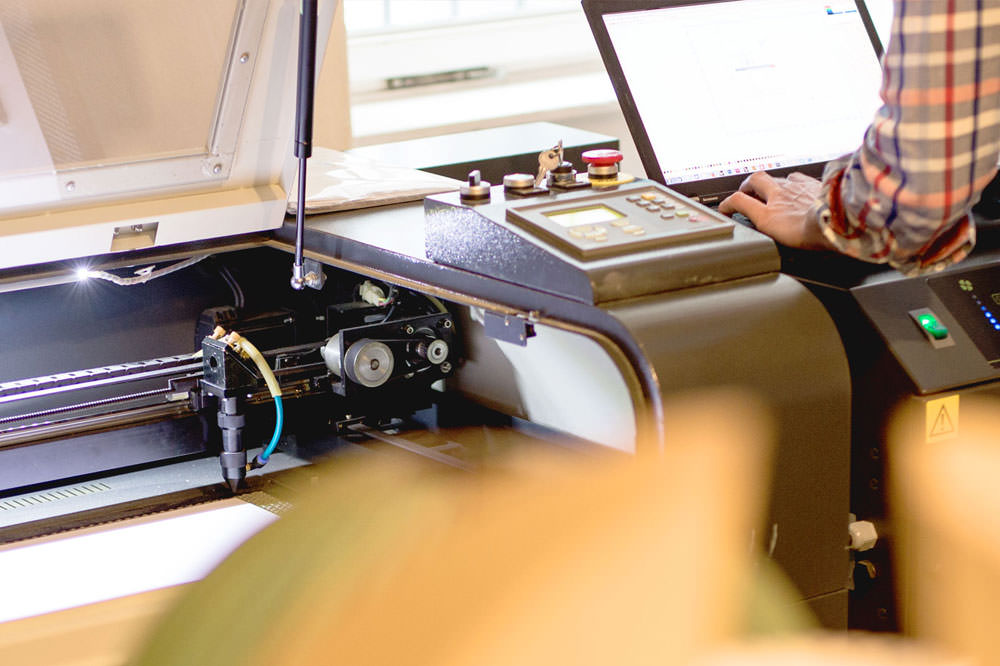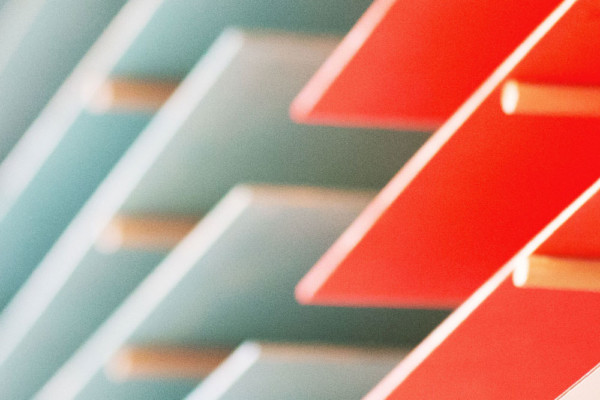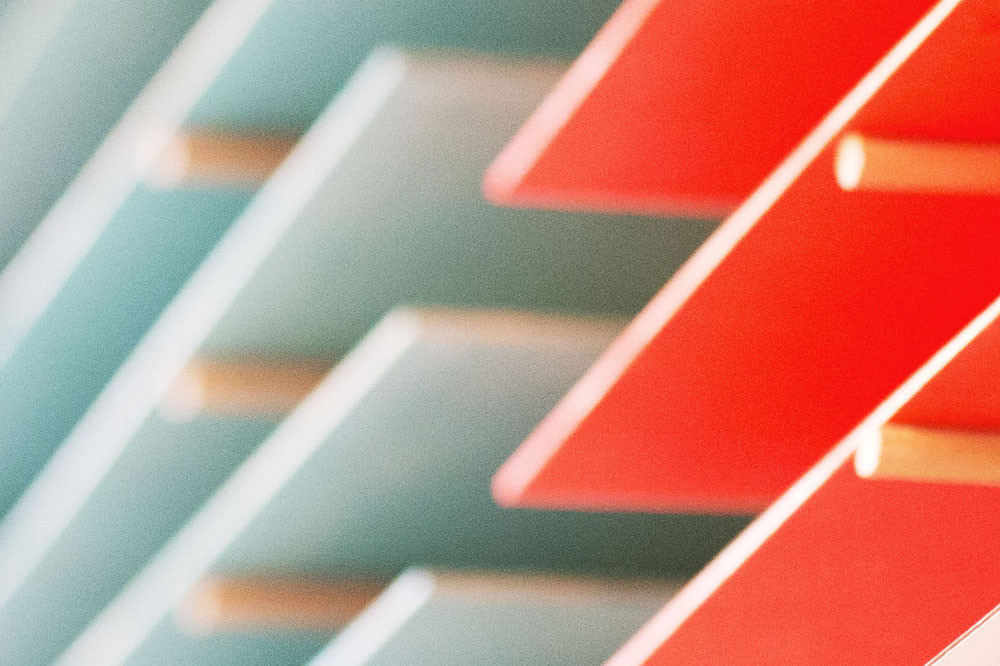 There might be no material more familiar to us than wood. For thousands of years we have used its strength and admired its beauty. At IUMI we connect the lively character of the material and the love for craft with the precision of digital design.
We follow the premises of clear, subtle and sustainable styles. The light gains its warm character by the natural reflections of the wood. This means our lamps especially suit the needs of energy saving bulbs.
We deliver all our products as birchwood assembly kits. The wood comes precut and in a lovely handprinted box. With a little love and just a few minutes you put your individual piece together. It takes as long as a cup of tea. No glue or screw needed.
All IUMI products are created in our workshop in Berlin. Our aim is to make things that are beautiful and that keep a gentle silence, opposing the monotony of industrially produced furnitures. Since our son was born in August 2012 we are a small family business. Friends and neighbors make our team complete.
Our customers include hotels, shops and offices. Larger quantities can be ordered ready-made. You have questions, wishes or you want to talk with us about your ideas? Please Email us: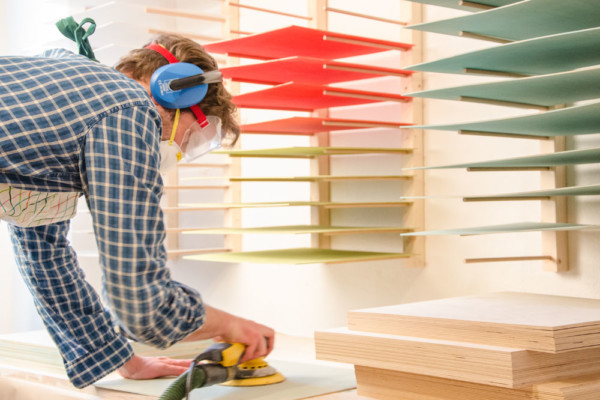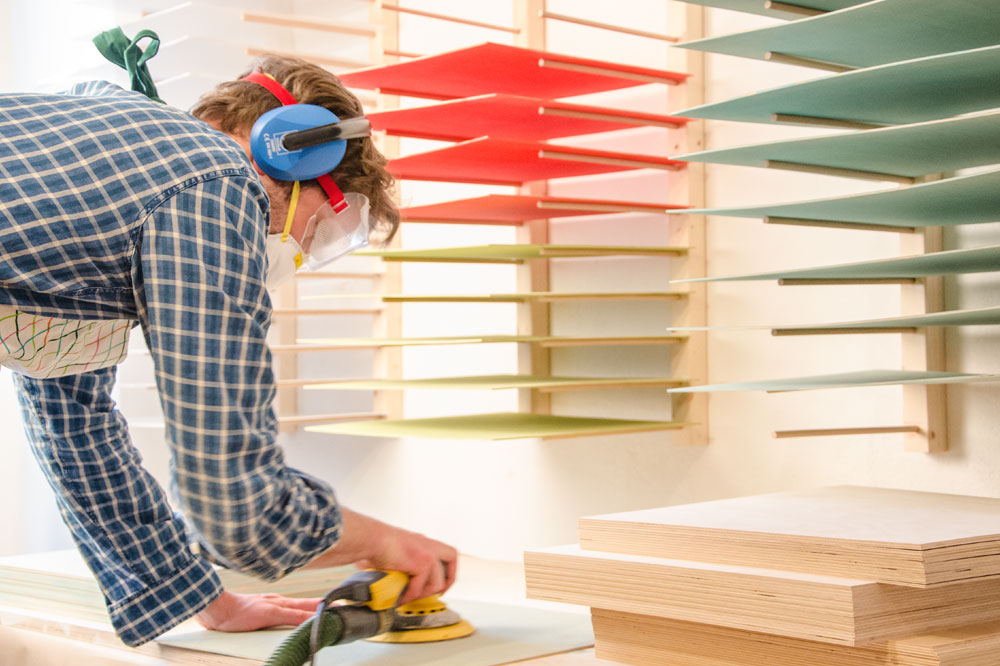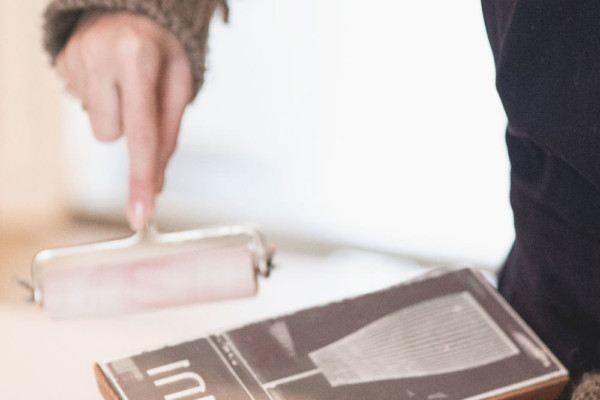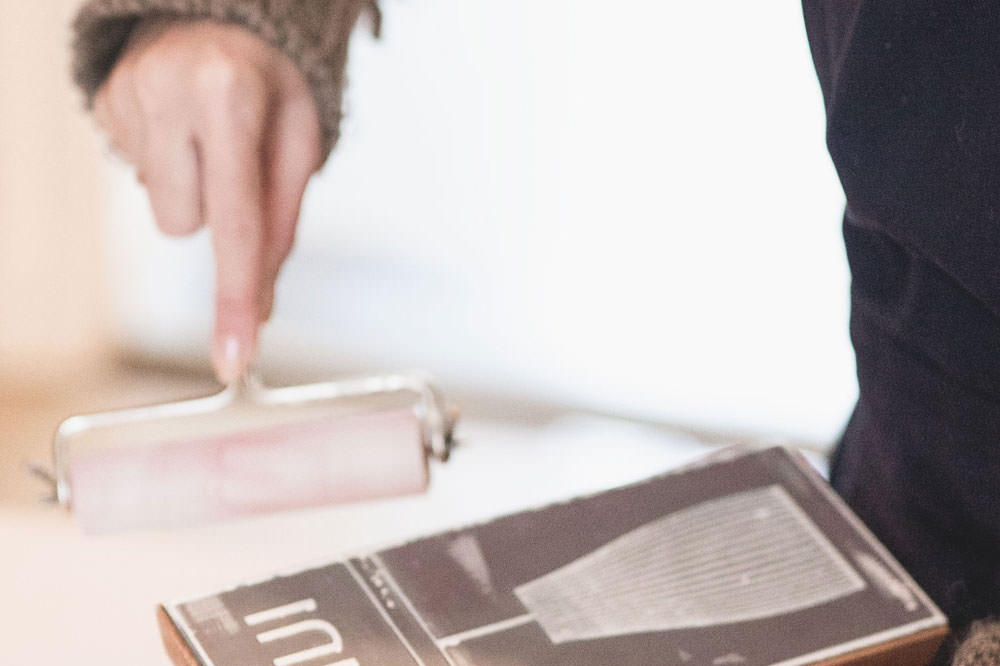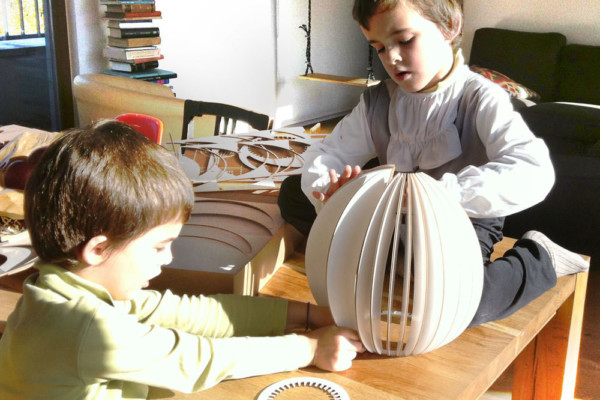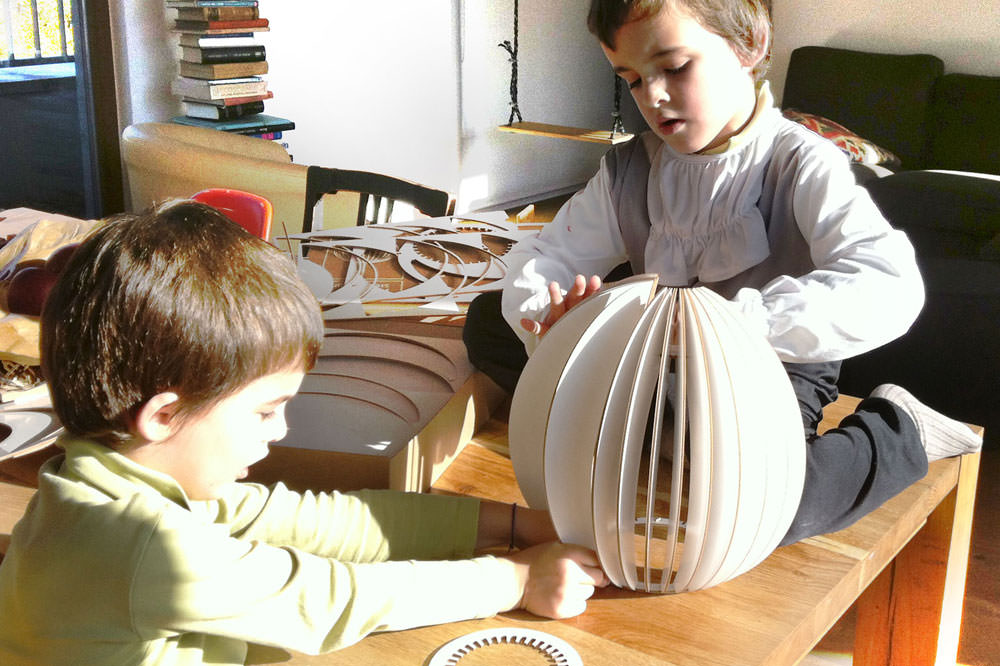 IUMI STUDIO
Gustav-Adolf-Str. 17
13086 Berlin
–
IUMI OFFICE
Prenzlauer Allee 210
10405 Berlin